I've been getting my hands dirty with the new Technical Preview of Visio 2010 and it's got some great new features.  In no particular order, I'm going to start off with a couple of new ShapeSheet features that have caught my eye...
ShapeSheet Intellisense
Having blogged a while ago about the current Insert Function feature, I'm glad to report that in 2010, Visio gets a fully fledged version of Intellisense.  Begin typing in a ShapeSheet cell and you'll be presented with a listbox containing all of the ShapeSheet functions and cell references including a tooltip to explain what each item does.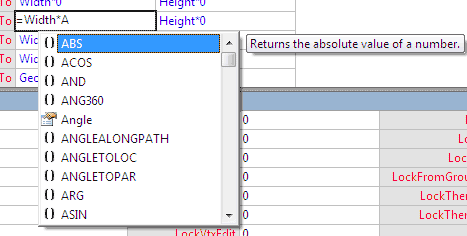 This is a great aid when working with the ShapeSheet and will reduce the number of visits to the Help documentation to explore all of the functions.
Formula editing
The other feature I wanted to highlight is the new Edit Formula dialog.  I'm not sure if this is by design, but if you Notepad to break up long formulae as per my previous post you'll be pleased to see that you can now do this directly in Visio.  For starters, if you are dealing with a long formula, you can just hit the Edit Formula button on the ShapeSheet design tab and a resizable window will pop up enabling you to view the entire formula: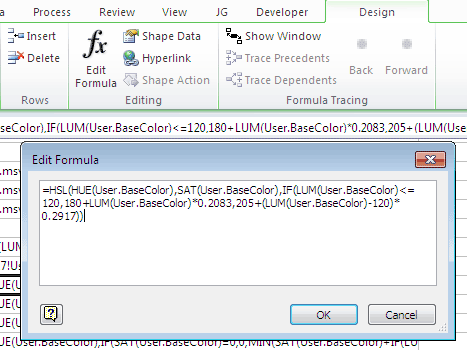 What's even better is that you can add line breaks and extra spaces, to make the formula easier to read, and these will all be ignored as you hit the OK button to send the formula back to the respective cell: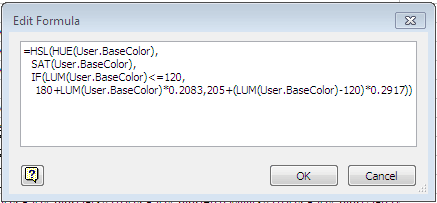 Next stop
So that's two thumbs up for the ShapeSheet.  In the next post I'm going to have a look a some new features of my favourite topic – Save As Web. 
In the meantime, if you haven't already, you might want to check out these other Visio 2010 related blog posts: