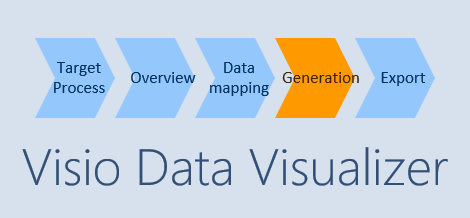 This is the fourth in a series posts on a new feature in Visio Pro for Office 365 called Data Visualizer. 
You can see the other posts here:
---
In the last post I used the wizard to create mappings between my data and the Data Visualization shapes, so now I'm ready to look at what gets generated.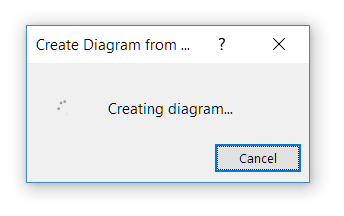 These maps are of a reasonable size beyond the limited column width of this blog, but in the first instance, just have a look at the overall placement of the process shapes, first in my manually laid out attempt: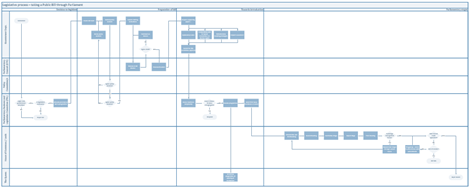 …and then in the generated version: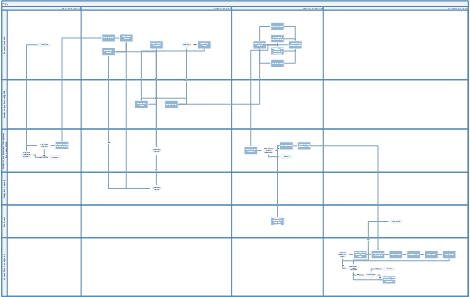 Here's a pdf of the two outputs if you want a closer look, but at first shot everything has come out pretty well.  The Phases are all in the right order as I had the preserve data order checkbox ticked, but the Functions or Swimlanes aren't – my fault for not ticking that box. 
One interesting difference is the layout at any given Function / Phase intersection.  In the generated version the shapes in each intersection are centred within that zone and this means that following zone shape positions are driven by the intersection alignment rather than the incoming shape in the preceding zone.  This is actually how flowchart selection layout works in Visio.  Of course you're still free to make any post generation changes that you want, but bear in mind that refreshing the Data Visualization will re-layout the shapes once more.  In general formatting and style changes are retained through refresh, but layout is not.
So now the diagram has been generated there's a final option, which is to export as a template and I'll look at this stage next.