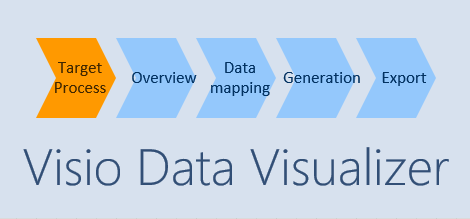 This is the first in a series posts on a new feature in Visio Pro for Office 365 called Data Visualizer.  The feature enables you to map columns of data to specific shape types and have Visio automatically draw a connected flowchart from that data.
You can see the other posts here:
Part 1 – target process (this post)
---
I'll get into the new feature in the next post, but to begin with I thought I'd separate this part, about where the data for this post comes from, so you can skip ahead if you'd prefer.
Using Data Visualizer you would normally start off with the data, but since I need a process to demonstrate and also something to compare against the generated output, I've started in reverse order.  I've manually drawn the map using the standard cross-functional flowchart template and then run a report to create the Excel data.
The 'process' that I've chosen is the passage of a bill through the UK Parliament.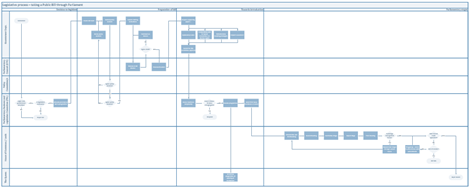 If you'd like to download the process then you can do that here:
I believe this is a reasonably accurate representation of how a Government bill is submitted, introduced to Parliament and enacted.  Having said that, it's just my (possibly flawed) reading of the following documents so by all means let me know if I've missed something.
Note – that my flowchart doesn't include draft bill or consultation phases and only represents the Government bills and not other types such as private members bills.
So with all those health warnings out of the way I'll move on to the next stage – preparing your data.